! bobhinz.html !>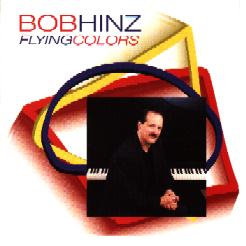 FLYING COLORS
Jazz from BOB HINZ
Available on:


---
Bob Hinz is a true "musician's musician". With degrees from the State University of New York at Stony Brook and the Eastman School of Music, he has an intricate understanding of piano. He makes you feel really guilty you stopped taking lessons. Oh well... Forunately for us, we can enjoy the fruits of his labor.

Hosting a program in New York City for WQCD-FM (CD 101.9), I get the opportunity to listen to a lot of new releases. Rarely does a new CD seem so at home in my machine as Flying Colors. This is the kind of record you just know the band had fun recording. It come right through the speakers and releases your mind, body and spirit from the craziness outside.
- Ian Karr




Ron Bertolet - sax
Ricardo Candelaria - percussion
Zach Danziger - drums
Brian Dunne - drums
Bob Gallo - guitar
Bob Hinz - keyboards
---
---
Songs

CHEMISTRY
FASHION STATEMENT
AUTUMN PLACE
SKY COUNTRY
WE'RE IN THIS LOVE TOGETHER
FLYING COLORS
PASSION PUSHOVER
DON'T COUNT ME OUT
POSSIBILITIES
INTIMA (INTIMATE FEELINGS)
WHAT ARE YOU WAITING FOR?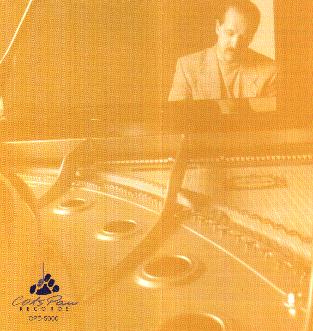 ---
---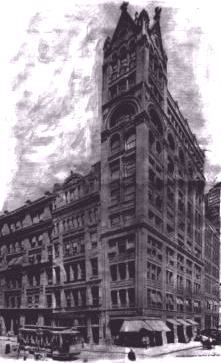 (C) Changing Tones. All rights reserved.
E-mail us with questions or comments.
Page design by MacIntyre Music