Film Composer Reed Robins


REED ROBINS has blended his talents as a composer, pianist, guitarist, and singer who owns and operates MacIntyre Music Recording and Changing Tones Records in New York City. He has created music for film, television, theater, and dance, and has recorded the works of many artists, while maintaining a working knowledge of the state of the art in audio and digital technology.
Reed has scored films such as "Tommy's" starring Steve Buscemi, "Jack and the Northwest Wind", Gary Auerbach's "The Painter", "Sweater Yarn", "Finbar Lebowitz" and others. He has composed for theater productions such as Clive Barker's "Crazyface", Yeat's "The Hawkes Well", "The King Stag", "In the Place Where We Live", "The Eye Generation", "Ingress", "Crosswalk", "Court of Conscience" and many more. He has also provided sound design and music editing for a number of productions, including the film "Whiskey Down" (music editor - Propaganda Films/Polygram) and theater productions of "Fahrenheit 451" (by Ray Bradbury), "Playboy Stories", "The Last Wedding", "Matchbox", "Freakshow", "In Time's Course" and many others. He is the sound designer for the annual "Directorfest" produced by The Drama League.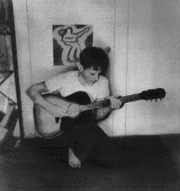 His musical compositions and arrangements exhibit command of a wide array of forms and styles, from solo flute to full orchestra, and from pop songs to jazz to orchestral. These include "Mnemosyne" for Orchestra, "Earthward", a choral cantata, "A Short Adventure" for piano, "Oscillations" for Flute, "A Vision in a Dream" for three players, and an orchestration of the Prokofieff piano piece "Diabolical Suggestions". He has also composed a number of commercials, including a choral arrangement he did for the Collegiate Chorale which won a competition to appear in the Diet Pepsi campaign "You've got the right one baby, Uh, Huh". His choral arrangement of the song "Enough for Everyone" by Narada Michael Walden was premiered with singer Angela Bofill at a benefit concert for Oxfam at Avery Fisher Hall in NY's Lincoln Center.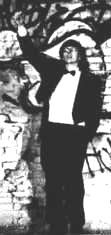 "Songs of Jimi Hendrix for Solo Jazz Piano" is a special of project of Reed's, released by Changing Tones Records. Reed conceived, arranged, performed, and recorded this heartfelt collection. Reed has also worked as a producer, including the debut album entitled "My Happiness" by solo artist Tomas Jones (known for his work with the Washington, DC based bands Fidelity Jones and Beefeater). Reed has also worked and recorded with Burning Bush, based in NYC.
As a conductor and musical director, Reed has led performances of his own works and others such as his "Two English Love Songs" for chorus and piano and "Earthward" for chorus and small orchestra, provided musical direction for the musical "The River Runs Deep", and has directed music for a number of other productions.
Mr. Robins sang in the American premiere of Paul McCartney's "Liverpool Oratorio" at Carnegie Hall. He also appears on a number of recordings and television programs with opera greats such as Robert Merrill, Luciano Pavarotti, Marilyn Horne, Leontyne Price and many others including the premiere recording of the Richard Strauss opera "Friedenstag", and on the premiere recording of "Der Glorreiche Augenblick" and "Cantata on the Elevation of Leopold II" by Beethoven. He has appeared on the stages of Carnegie Hall and Lincoln Center many times. Recently, he appeared with a chorus singing an excerpt from Orff's "Carmina Burana" on the stage of the Metropolitan Opera to kick off the 1999 MTV awards.
Reed has a Bachelor's Degree in Music Composition and Classical Guitar performance from Virginia Commonwealth University.
E-mail Reed for more information about the creative or technical needs of your project. Vox: (212) 673-5139
---
(C) MacIntyre Music. All rights reserved.