! thorson.html !>
RESONANCE/ FROM THIS MOMENT ON
from LISA THORSON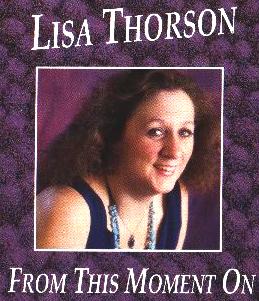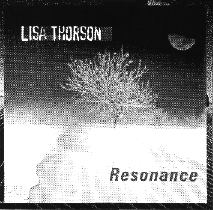 <!where the news goes------------------------------------------------> <!end where the news goes--------------------------------------------> Available on:



---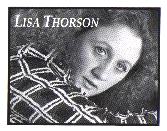 "What can I say about Lisa Thorson except that she is a truly gifted singer with a wonderful voice and a heart that goes with it, making her one of the best new jazz singers on the scene today. I first met Lisa when I taught at Jazz in July. I was moved by her music at that time and have heard her grow into the beautiful artist she is today. It was a pleasure to have her as a student and it's an even greater pleasure to have her in the jazz world bringing that glorious sound for all to hear."

Sheila Jordan
---

FROM THIS MOMENT ON  127k  Porter
OUT OF THE BLUE            Tisch,Manson
NEW O  221k                Miller
FOR THOSE WHO CAME BEFORE  Thorson,Schuller
AGUA DE BEBER  186k        Jobim
DAYTIME                    Russell,Hood
THE MUSIC'S SOUL  189k     Thorson,Schuller
LITTLE JAZZ                Thorson,Harding
TWILIGHT                   Thorson
THEM THERE EYES            Pinkard,Tracy,Tauber
SKYLARK                    Mercer,Carmichael
LOVE WALKED IN             Gershwin,Gershwin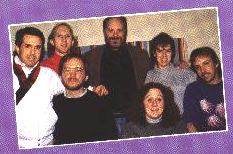 These sound files were edited at MacIntyre Music to give you a feel for the musical range that each song encompasses, and compressed to 8 bit, 8 Khz sampling rate. Sound helper applications are available to play back sound on your system, most of which are either free or shareware.


---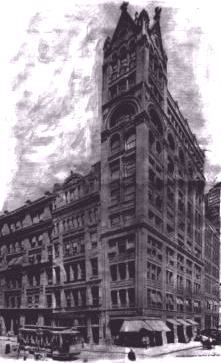 (C) Changing Tones. All rights reserved.
E-mail us with questions or comments.
Page design by MacIntyre Music